<!- - - - - - - top text inner table - LEFT column - - - - - ->

POPULAR:

Elected to 4 terms
in the
Kansas House & Kansas Senate


representing the voters
of Kansas's 29th Senate District
---
TRUSTED:
Selected as one of the
"10 to Watch in 2009"
by...

Facing "the grim reality of a recession," the Eagle confidently named Oletha as one of "the individuals the Eagle expects to lead us through those difficulties, effect change and make a difference in our community."

~The Wichita Eagle (Dec.28, 2008, front page)
---
KNOWS the DISTRICT:


Lifetime resident
of
Sedgwick County,
especially
Senate District 29.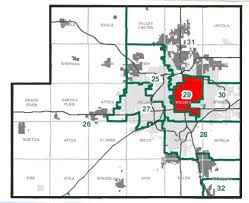 <!- - - - - - -- - - - -> <!- - - - - - - top text inner table - RIGHT column - - - - - ->
RESPECTED:
Selected in 2018 by fellow Democrats as the
Senate Minority Whip -- third-ranking Democrat in the Senate leadership -- coordinating Democrat votes in the Kansas Senate.
In 2019, and again in 2020 and 2021, selected by fellow Senate Democrats as their
Assistant Minority Leader -- second-ranking Democrat in the Senate -- sharing in the leadership of Democrats in the Kansas Senate.
Selected by fellow legislators for the
Ethics & Elections Committee.
Awards from several civic organizations.

Selected for the
Leadership Kansas program, the elite leadership development program affiliated with the Kansas Chamber.
Honored by the City of Wichita for assisting infrastructure improvements.

Elected by fellow legislators to
lead the South Central (Kansas) Legislative Delegation (chiefly the legislators elected to represent Sedgwick County districts).
<!- - - - - - -- - - - ->