<! WIDTH="22%" >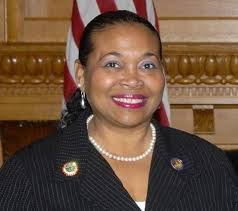 <! height="100%"> <! WIDTH="200" > <! -- WIDTH="100%" > <! -- HEIGHT="">
<! height="280" >
OLETHA FAUST GOUDEAU
YOUR State Senator
FOR THE
29th Kansas Senate District
When Your Future is at Stake
Choose the Leader Who CARES About Your Future <! --- WIDTH="550" ----- !>

<! ----- IMG SRC="New_banner.gif" WIDTH="550" ----- !> <! --WIDTH=1000 HEIGHT=199>
<! --------------------------------- SECOND ROW --------------------------------> <! ------------- FOURTH ROW ----------->
<! ------------- inside menu table -----------> <! ------------- End of inside menu table ----------->
To Join the Support for
Oletha
Call 652-9067
---
<! -------------- TEXT BOX inside big box ---------->

<!- ============= Start of FEATURE LIST ============== ->
---

CAMPAIGN SUPPORT

---

Join the Campaign for a Better Future!

DETAILS:
DONATE
Fuel the Future!
Campaigns run on money, and they run farther and stronger with generous support. We welcome checks or money orders, mailed to:

Faust-Goudeau for Senate
P.O.Box 20335
Wichita KS 67208

For amounts over $50, donors must provide their name and address.

For amounts over $150, donors must also provide their occupation.

The legal limit is $1,000 per election, but ANY amount from $5 to $500 is a welcome help.

For "in-kind" contributions (of services or resources), please call the campaign at
(316) 210-4380 .

VOLUNTEER
Volunteer to share your time and effort
to promote the candidate who promotes your interests, views and values.
To contact the campaign, see this website's "Contacts" page.
ATTEND
Attend campaign events

We list them on this website's "NEWS" page.

INVITE
Invite Oletha to appear at your event.

If her heavy schedule permits, she will be delighted to visit your group, and speak with them.

ENDORSE
Let your voice be heard, supporting the candidate who supports you -- and your values and priorities.

Share with Oletha your announcement of endorsement, at oletha29th@aol.com

VOTE
VOTE
-- the ULTIMATE support!
Vote early (by mail, or in-person),
OR
show up on Election Day, Tuesday November 3rd, at your local polling place.

For the location of your polling place, or other voting questions, call the Sedgwick County Election Commissioner's office at:
660-7100 .

If voting in-person, be sure to bring a government-issued photo ID, such as any one of these:

Kansas Drivers License (if you're over 65, an expired Kansas Drivers License is OK)
State ID card,
State University ID,
Tribal ID,
Government Employee Badge or ID,
Public Assistance ID,
Concealed Carry Permit, or
Military ID;

NOTE: Kansas State ID cards are available FREE from the local DMV (Kansas Department of Motor Vehicles) office, at Twin Lakes Shopping Center, Lower Level, West 21st St. & Amidon.

---

Oletha Faust-Goudeau
YOUR Kansas State Senator

---

P.O.Box 20335
Wichita KS 67208

---

Campaign Phone:
(316) 210-4380

---

E-mail:
oletha29th@aol.com

---

---

Award-Winning LEADERSHIP for Sedgwick County

---

Choose an
EFFECTIVE representative
for
YOUR
needs and values,
hopes and dreams...
<!- ============= End of FEATURE LIST ============== ->

... OLETHA FAUST-GOUDEAU
is YOUR best choice
for a better future in Sedgwick County!
---
<! -------------- End of TEXT BOX inside big box ----------> <! ------------- BOTTOM menu table -----------> <! ------------- end of BOTTOM menu table ----------->
<! ------------- FIFTH ROW ----------->