<! ------------- inside menu table -----------> <! ------------- End of inside menu table ----------->
To Join the Support for
Oletha
Call 652-9067
---
<! -------------- TEXT BOX inside big box ---------->

<! font color="#002244" >
---
TOPICS
---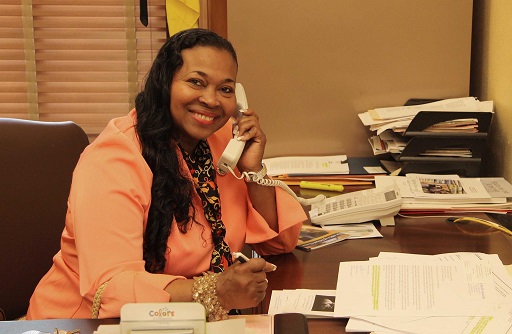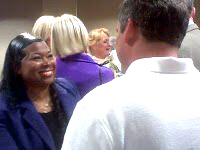 Information and Oletha's comments on issues and concerns of yours.
---
---
<!- ============= Start of FEATURE LIST ============== ->
---
MEDICAID EXPANSION:
---
Expanding the accessibility of healthcare,
and securing hospital availability
for all of Kansas.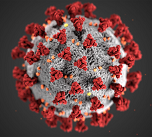 Across the nation, the COVID-19 pandemic has disproportionately impacted the health and economic viability of the Black community — a constituency that already lacks critical access to affordable healthcare services. As the nation calls for systemic change, to address the existing racial disparities in our society, it is clear that Medicaid expansion must come at the top of the list.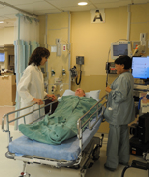 But Medicaid expansion will aid a much wider range of Kansans, as well — including the poorer members of extended families, helping to relieve their middle-class family members of the burden of assisting in their less-fortunate relatives' health care, or dealing with their potential resulting disability.
It will also be the strongest measure for stopping the current accelerating collapse

of Kansas' rural hospitals, which urgently need Medicaid help to care for EVERYone, if they are to stay solvent enough to remain open, to care for ANYone.
As the pressures of COVID-19 open our eyes to the importance of healthcare access for all Kansans — to prevent the spread of the pandemic to everyone — I am very hopeful that my colleagues, with my urging and support, will finally put partisan differences aside, during the 2021 session of the Kansas legislature, to finally pass a Medicaid expansion bill that will benefit struggling Kansans, and our whole state at large.
April 2021, at Wichita's HCA Wesley Hospital: Oletha (in yellow) between Governor Kelley and Mayor Whipple, with HCA Wesley CEO Bill Voloch behind them, and other Wesley staffers. The officials met to discuss the hardships facing Kansas hospitals, particularly due to the COVID-19 pandemic. Wesley staff made clear their need for Medicaid expansion, as the pandemic has severely strained the limits of their resources, particularly with the influx of uninsured emergency room patients, whom the hospital is legally and morally obliged to serve.
---
---
---
---
DIVERSITY MATTERS:
---
Equality and Justice in a Civil Society
The recent years have highlighted the difficulty we humans all face -- respecting each other, getting along with each other, trusting each other, and learning to like each other.
In my years in office, I've sought to build bridges, rather than burn them. I've sought justice and peace, not just law-and-order. I've sought equal opportunity for all, and a shared sense of community responsibility -- at home, and throughout Kansas.
This has included extra efforts for equal opportunity for minorities, women, and the disadvantaged -- in the justice system, in economic opportunity, in healthcare, in politics and in daily life.
Here are a few of my positions, and efforts, as reported (sometimes imperfectly) by the leading Kansas media:
---
---
---
---
---
FOSTER CARE:
---
Reducing the instability of life in foster care

Unfortunately, when children in foster care are placed in a foster home outside of their original school district, they often aren't able to attend school. Therefore, they sit in offices during the day instead of being in school. And, if they're placed in a foster home in a different county, it becomes really difficult for children to attend school.
We know that when children miss three or more days of school, they fall behind. Frequently interrupted schooling, and the resulting lack of development and lifetime costs — under-employment and unemployment, poverty, desperation, alcohol and drug addiction, and incarceration — are a burden borne by thousands of Kansas foster children, largely due to being denied a normal education.
I will introduce a bill in the 2020 session to help prevent foster care children from sitting in offices during the day when they should be in school.

I believe my bill will help prevent absences, and help foster children get an education, become employable, and stay out of the prison system.
To read the whole draft bill, with its temporary markups, CLICK HERE (PDF file).
Also see:
---
<!- ============= End of FEATURE LIST ============== ->

... OLETHA FAUST-GOUDEAU
is YOUR best choice
for a better future in Sedgwick County!

Oletha Faust-Goudeau
YOUR Kansas State Senator
P.O.Box 20335
Wichita KS 67208

(316) 652-9067




<! -------------- End of TEXT BOX inside big box ----------> <! ------------- BOTTOM menu table -----------> <! ------------- end of BOTTOM menu table ----------->
<! ------------- FIFTH ROW ----------->