---
SERVICE
---
Oletha is committed to providing real SERVICE
to her district's constituents.
While some legislators may take a casual "I'll work when it's convenient" attitude, Oletha shows up for work consistently -- one of the very few state senators to earn multiple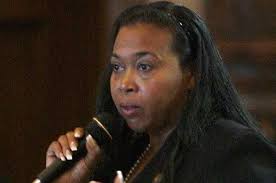 consecutive years' records of PERFECT ATTENDANCE in the Kansas Senate -- showing up for EVERY vote cast, on EVERY issue.
She's headed for another perfect year, again -- dependably showing up to defend YOUR interests in the Kansas Senate.
************
---